I'm often known to take a picture or two. I like to be the one behind the camera unless I can make sure I'm snapped from the correct angle. A lot of people have often commented on living the moment rather than looking at life through a lens. But I love having that moment to look back on for years to come
As a child my favourite activity was digging out my parents photo albums and looking at all the old pictures and trying to imagine what they were thinking at that exact moment the shutter clicked. Today we have the luxury of shooting an infinite amount of pictures and carrying them around in our pocket. But I still love sitting down and looking through an album. Which is why I gave C a photo album for Christmas, with the request that it be filled by Christmas 2013.
I have promised myself to be in more pictures so that Monkey can look back on pictures of us as a family.
Seven lovely ladies have started a family photo Linky to document a family photo each month. We've decided to join in and we hope you will to.
Here's some family photos we've managed to capture of months gone by.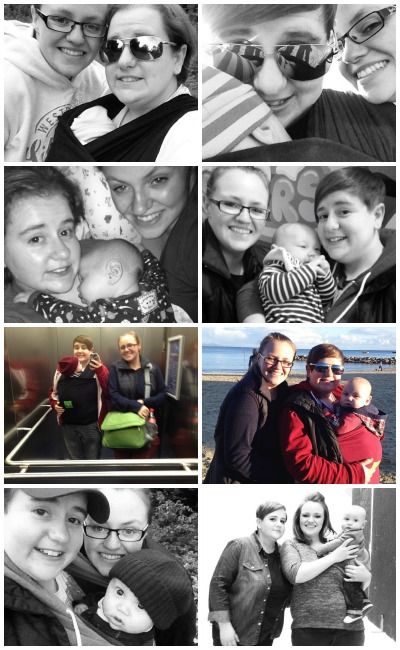 Go check out the rest of the blogs linked up, just click the image below.