Bibetta Bibs and Changing Mat – Review
A few weeks ago we were asked to review 3 items from Bibetta, a Changing Mat, a Dribble Bib and a Neoprene Ultrabib with Sleeves.
Roll 'n' Go Changing Mat –
I'm not too sure I can give this product the review it really deserves, although it's a very nice looking changing mat and I like the way you can roll it up, I find that it's quite small. When I lay Monkey down to change him, his head hardly touches the mat. I think if I started using it when M was tiny, it would have been great. It's lovely and padded and wipes clean very easily.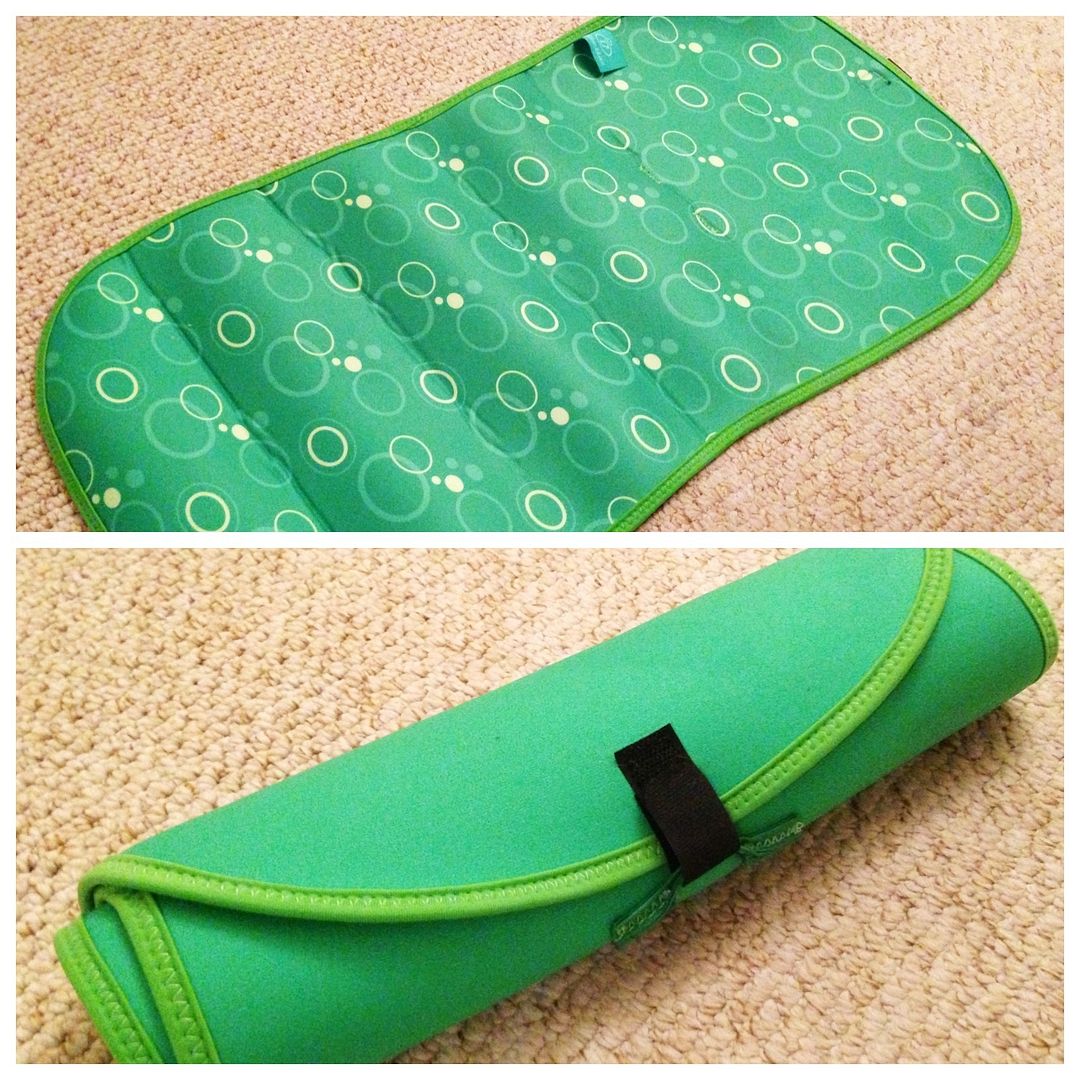 If you're looking for a nice, comfortable changing mat for your little baby, I'm sure you'll love this.
The changing mat retails at £9.99 which is quite reasonable.
Super-soft Dribble Bib –
I really like this bib. It doesn't soak through to Monkey's clothes when he is really teething. I love the feel of the micro fibre material. I use micro fibre cloths when cleaning the house because I know how quickly they dry. To use it as a bib is such a clever idea and it really does the trick.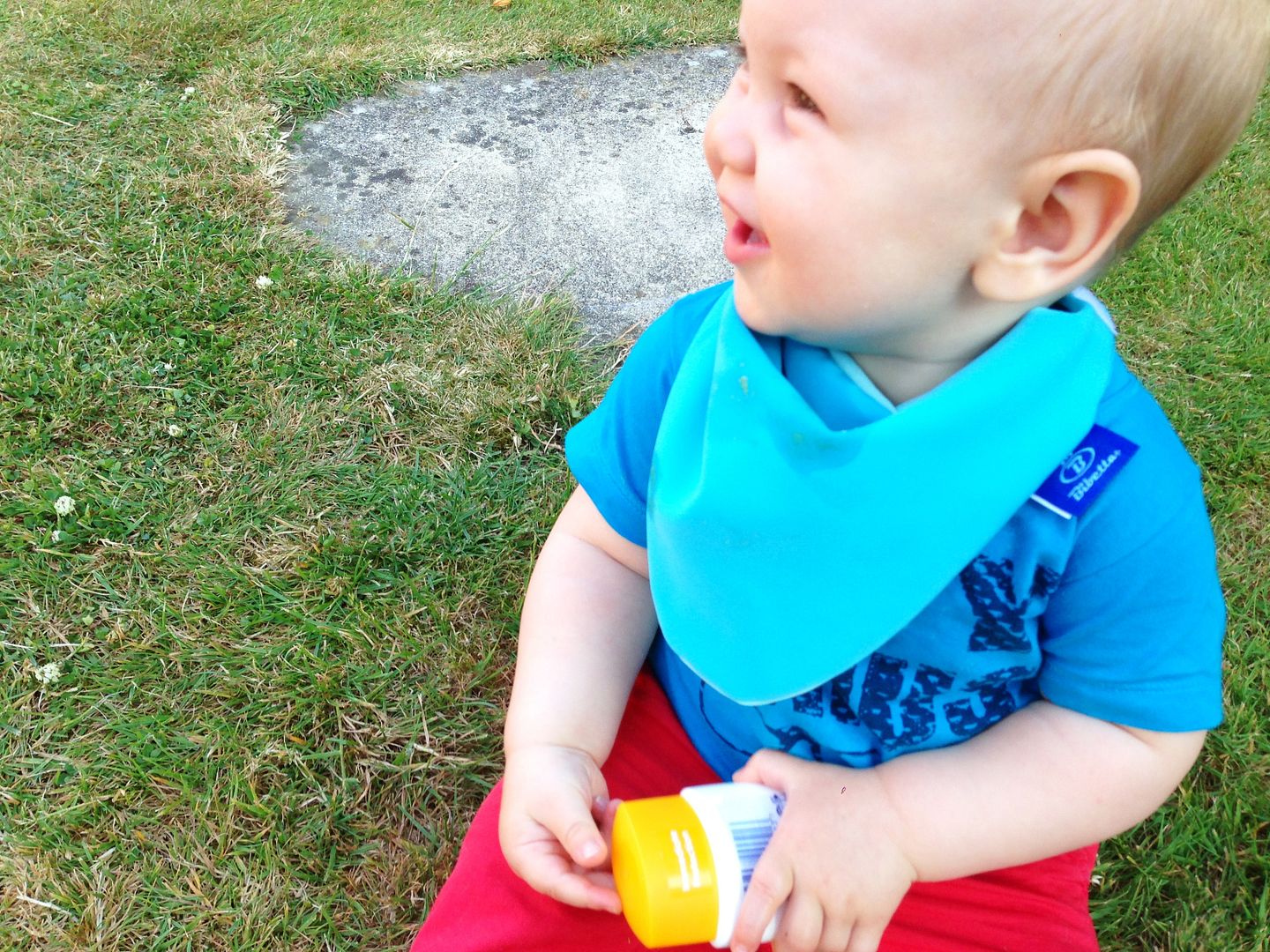 I would love to see them with patterns or pictures. The bandana bibs are a bit of a fashion statement, and I would be more inclined to buy more of these bibs if they stood out more.
I think the Dribble Bib is a little on the expensive side at £6.95 per bib.
Neoprene Ultrabib with Sleeves –
I love this bib, I want to buy more of them. It fits M very well with room to grow so we'll be using it for a long time.
Since using this bib my washing load has almost halved. Gone have the days where M goes through 3 outfits a day because he has food all over him. I now pop the Ultrabib on and I don't have to worry about the mess. There is also a little pouch at the end to catch any crumbs or mess.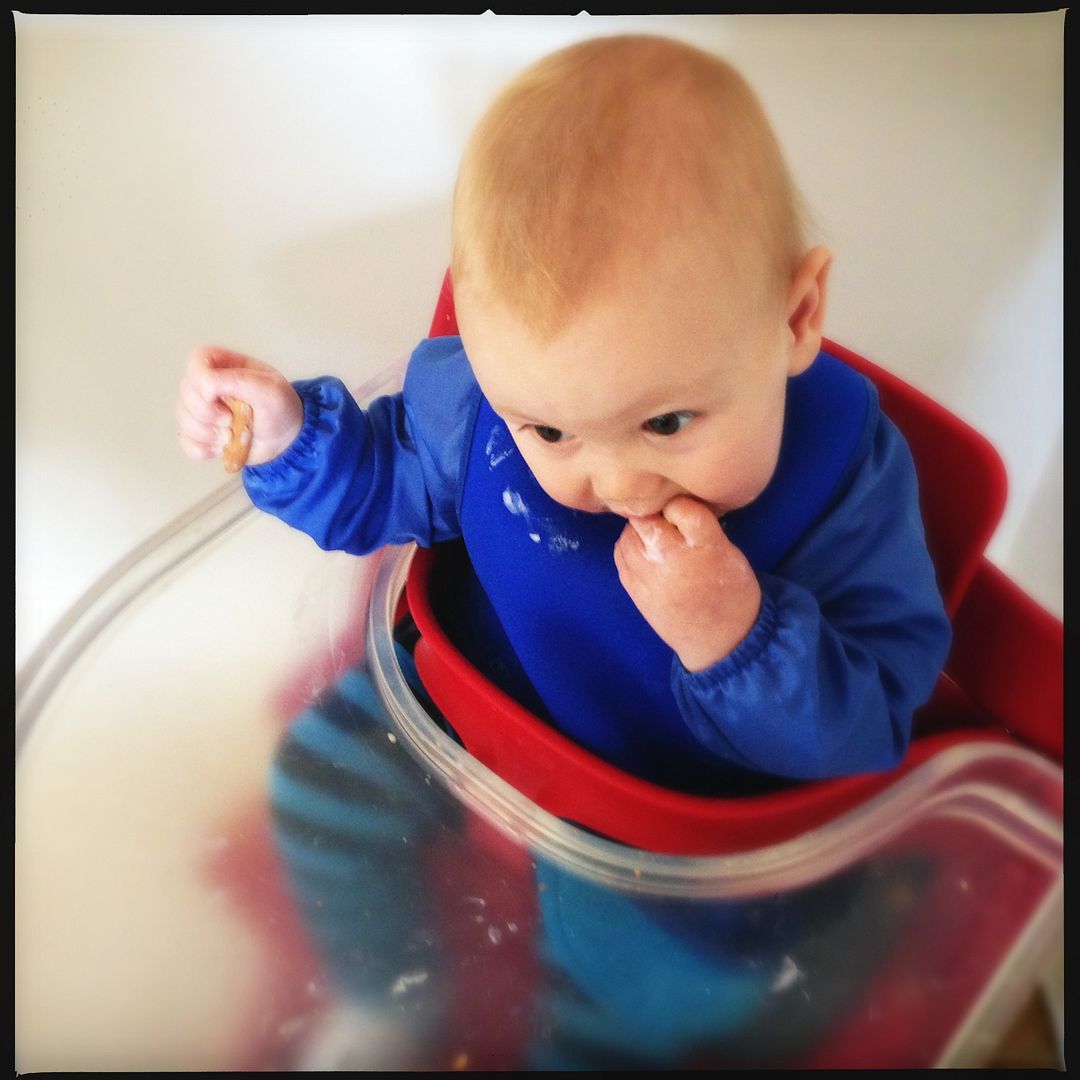 It's wipe clean and dries very quickly. At the end of the day I like to clean it in warm soapy water and leave it on the line to dry, just in case it's soaking in any food waste but its all ready to go by morning. I can fold it up and put it in the changing bag if we are going out somewhere and it doesn't take up much space.
It's a brilliant baby product and an essential in this house now. I suggest you go out and buy one.
The Ultrabib retails at £8.99 which I think is very acceptable considering how much money you will save on washing.
The lovely folks at Bibetta are offering all the items we reviewed in the colour of your choice, selected from their site. Just enter below. Giveaway ends on the 1st August at Midnight.
*We were sent these items free of charge for the purpose of this review, all opinions and views are our own.