Colour Changing Bath Thermometer – REVIEW
When we started to buy baby products once we knew C was pregnant. One of the first things we got was an electronic bath thermometer. Both of us are keen on safety products and felt this was something we'd use frequently.
So you can imagine our disappointment several months later when we attempted to use it for Monkey's first bath and it failed to function. We weren't keen on getting another electronic one due to all the hassle.
Which meant we were very happy when The Colour Changing Products company offered to send us a bath thermometer from their range to try.
When our little package arrived we were happy to see they'd not only sent us our chosen Mr Men bath thermometer, but also a duck thermometer from their new range.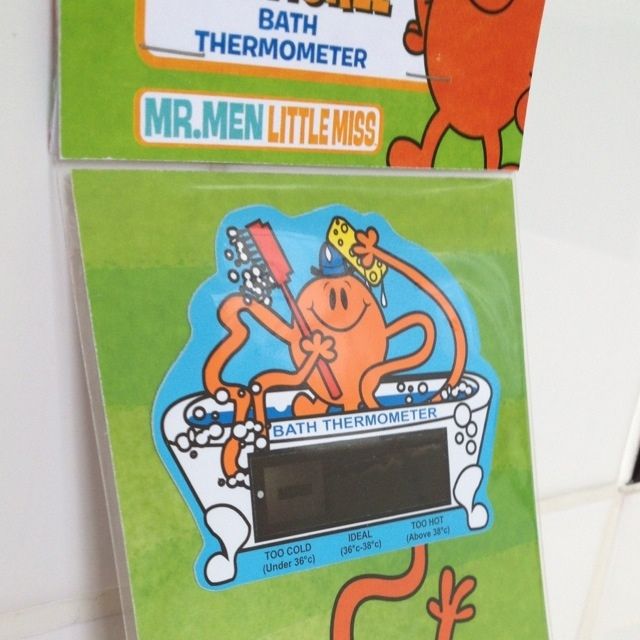 It didn't take us long before Monkey needed another bath.
To be honest we were both a little sceptical on how efficient the thermometers would be. They reminded me of forehead thermometers my mum used to slap on my head when I was ill as a child.
The thermometers couldn't be easier. I submerged them both in turn and was happy when they both displayed the same result.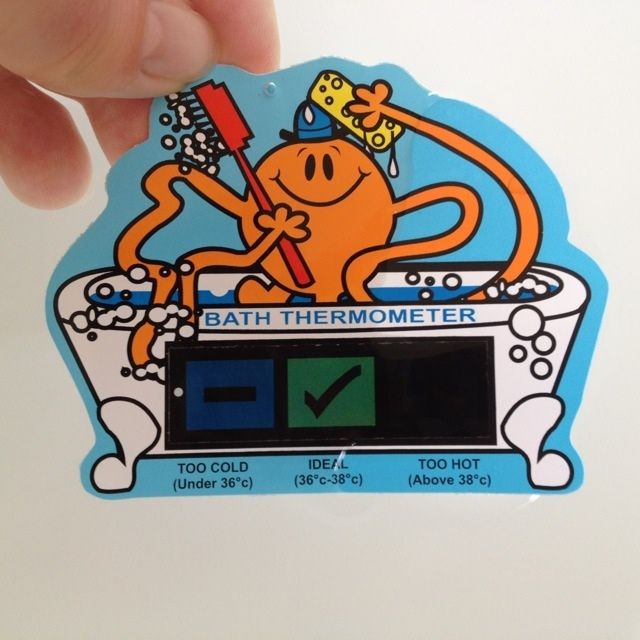 The Mr Men Thermometer displays three possible readings, Too cold, Ideal and Too hot. It really couldn't be simpler.
You could use the old dip your elbow in the water trick, but our bath is quite deep and my back isn't the best so this solves the issue.
The Duck Thermometer offers a slightly different display. The top of the colour changing display shows a break down of 5 different temperature brackets and along the bottom it tells you which is cold, ideal and hot.
The back of the duck has a handy display for reference, which is really easy to follow.
We tested both thermometers with water we considered too hot and too cold and they both responded well to the changes in temperature. Which really could make all the difference between a cold baby or a burnt baby.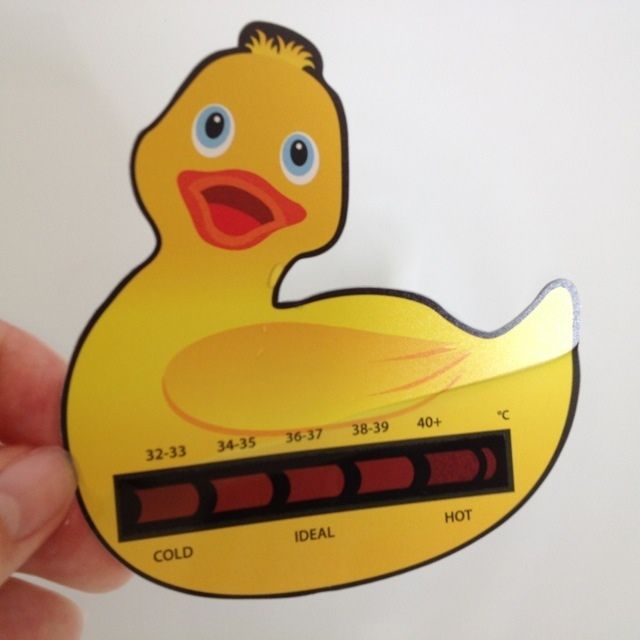 We were really impressed with the thermometers and continue to use them for each bath Monkey has. Due to how thin they both are they are easily stored on the side of the bath with Monkey's bath products.
We are happy to recommend these thermometers as great safety items and also gentle on your purse.
Head over to The Colour Changing Products Facebook page for a chance to win one of their products.
*We were sent two thermometers for review. All views are our own.
We found this to be a great essentail for our baby. For some more great suggestions please click here. – Baby Essentials