This weekend we are celebrating Monkey's first Easter. Although we won't be celebrating the occasion in the 'Traditional' way, it's always a fantastic opportunity to spend time with family. In our family it's all about the kids!
As Monkey is not old enough to eat chocolate we were thrilled to be offered the opportunity to put together an Easter Basket. So on Monday we ventured out into the cold to Tesco. We wanted it to be fun and age appropriate. We were really impressed with the selection of Easter gifts on offer. We are regular shoppers in Tesco but hadn't paid much attention to their Easter selection previously as we hadn't ever had anything exciting to buy for. You can view pictures of our experience over on our Google + profile.
M is at a very cuddly age and loves to touch and snuggle soft things, so we thought it would be a great idea to get a teddy to go in the basket. Whilst we were picking out the most adorable little bunny rabbit we spotted a fluffy chick basket! We just couldn't resist it and thought we wouldn't be worrying about him hurting his gums on plastic, as everything gets chomped on these days.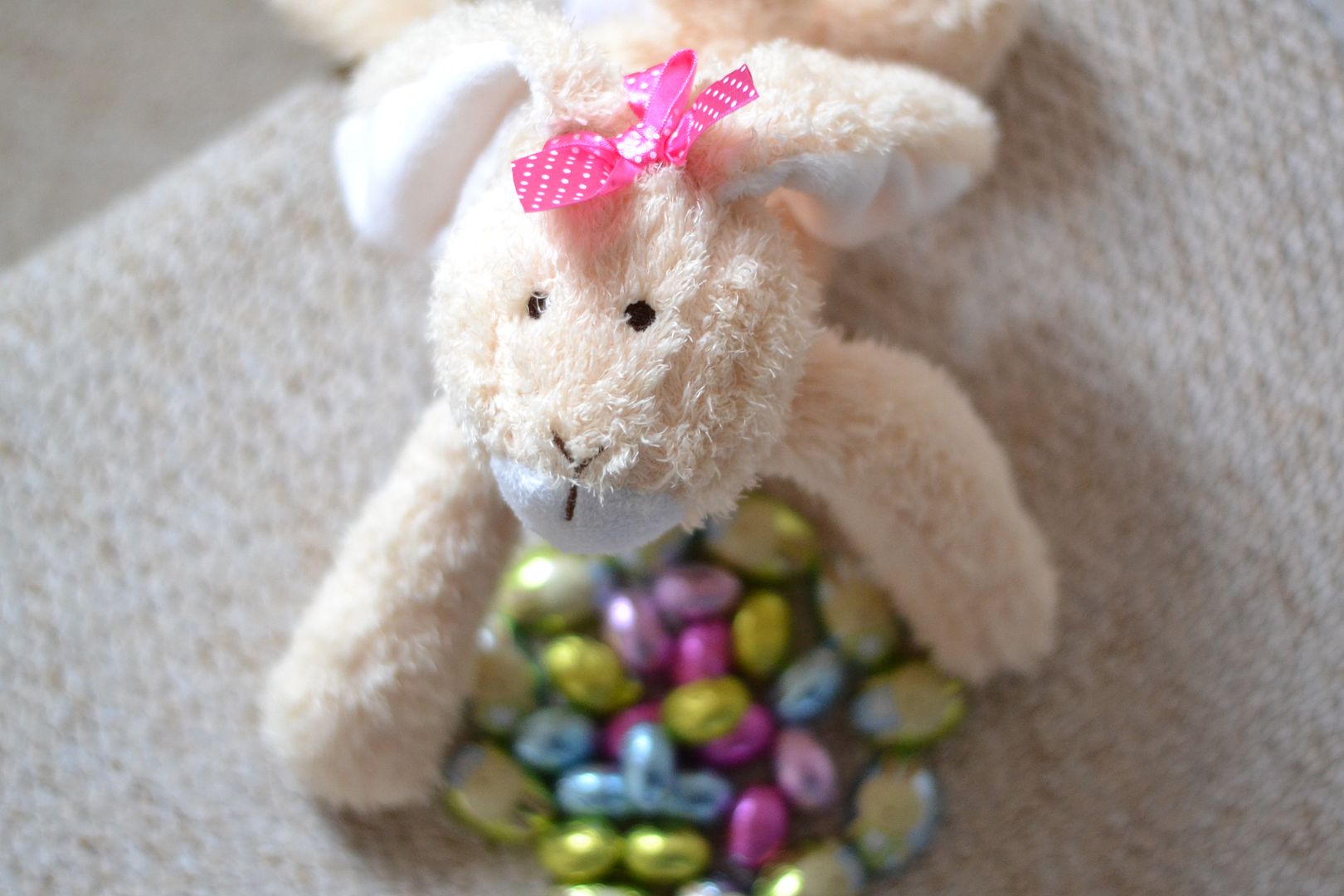 As you all know, K's nickname for M is Monkey but my nickname for him is Bunny, I don't know why but I've always called him my little bunny. When I spotted these Rabbit ears I almost fell over with excitement. How could I leave them?!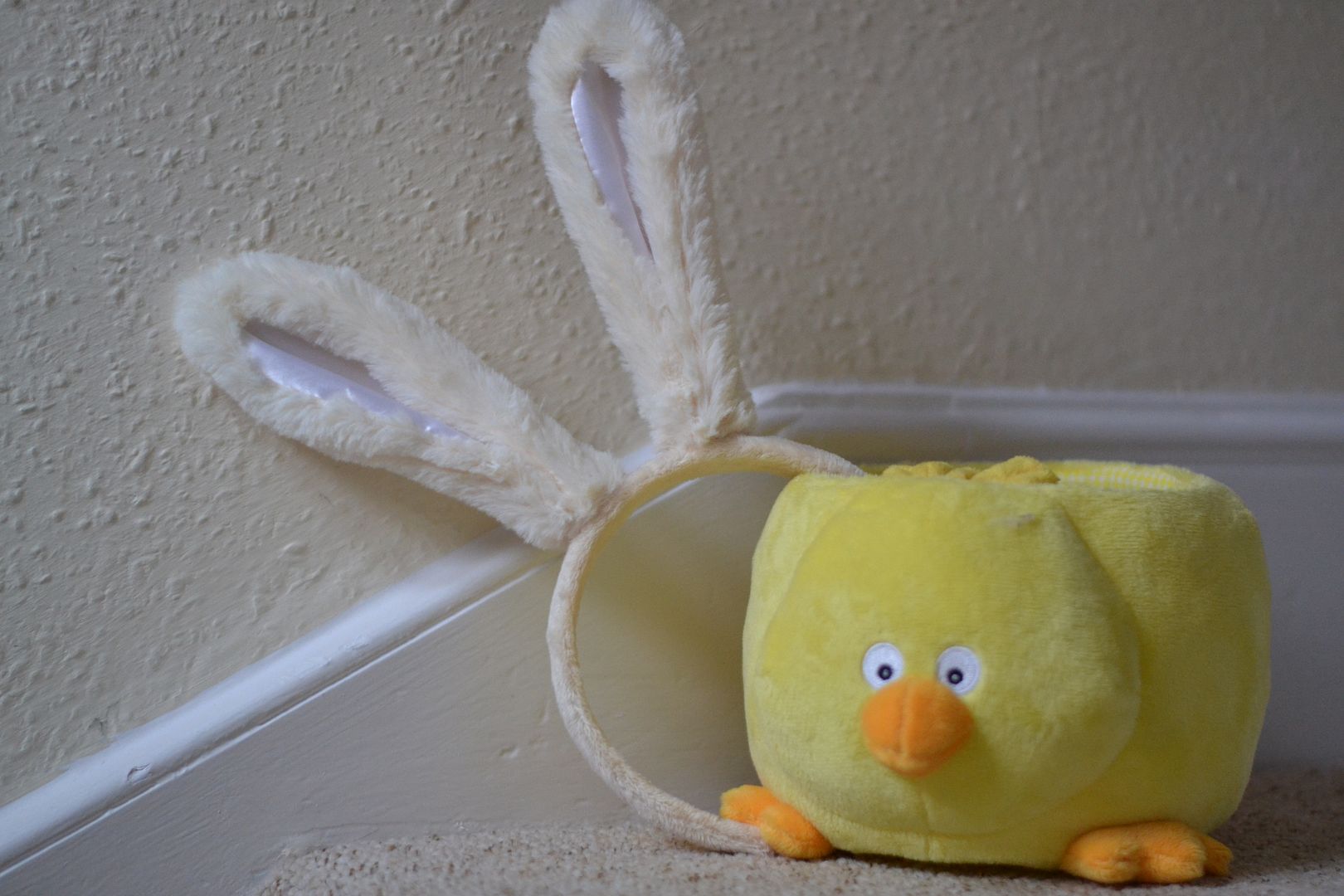 Of course no hamper would be complete without a little bag of chocolates for Mummy and Mama, I know, how very thoughtful of Monkey, it was all his idea, honest.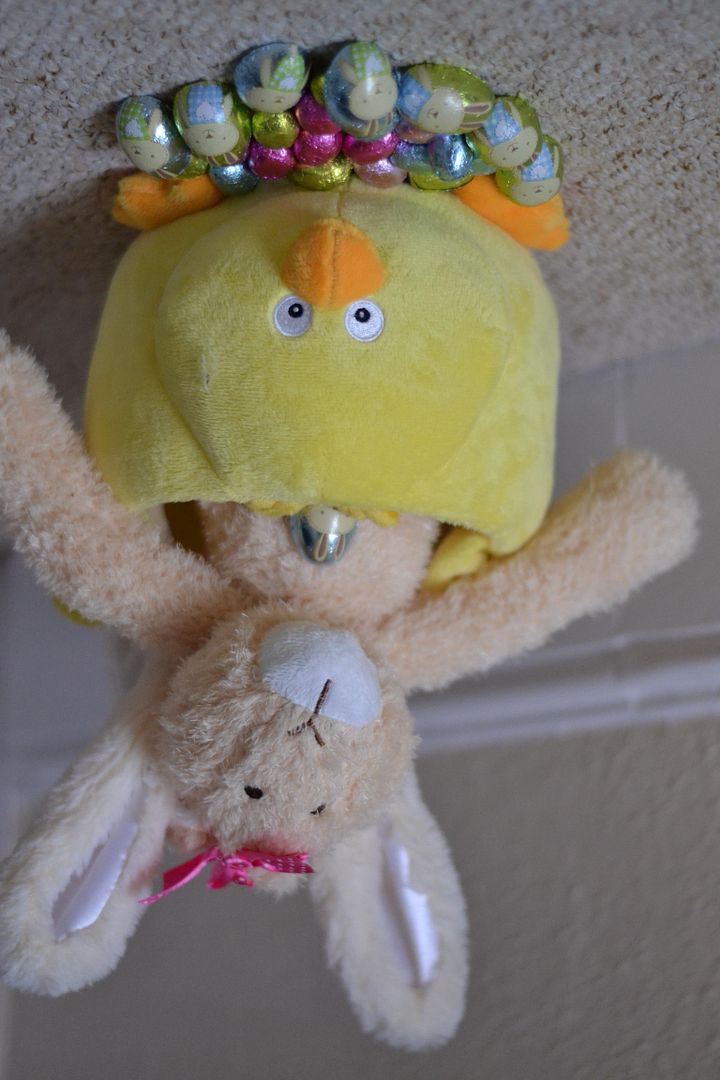 We love this hamper, it's not something we have done before but we think we'll keep this tradition up every year.
*I am a member of the Collective Bias™ Social Fabric® Community.  This content has been compensated as part of a social shopper insights study for Collective Bias® #CBias #SocialFabric.*