Author, Claudia Eicker-Harris Q & A – Guest Post
Recently we were on a mission to find some books for our little one's library which reflected our family. We were lucky enough to be contacted by My Family Products who stock books aimed at teaching children about different families amongst other things.
A book we were particularly drawn to was Freddy and Frieda's Travelling Tales, a story of two mice travelling the world sharing their stories as they travel.
We are happy to bring you a guest post today by Emily Jones. Emily was lucky enough to ask the author of Freddy and Frieda, Claudia Eicker-Harris some interesting questions.

1. When did you write your first book? How old were you?
About 8. It was about a dog, a hog and a log (I've always liked rhyming!) Seriously, I was 38 when I wrote my first proper book.
2. What inspired you to come up with Freddy and Frieda? Why mice?
I started off with Pat the Pack Rat, but, quite rightly, my clever publishers said that a rat might not go down too well with parents! Freddy and Frieda also had to be cute with a dash of mischief so that children would relate to them and field mice were the logical choice. They're cute, but they can be quite naughty too.
3. What is a typical day like for you and your family? Does your daughter ever help you come up with story ideas?
My wife (Laura-Beth / LB) wakes up at 4 and goes running / swimming / cycling (she's training for triathlon World Champs); I wake up at 05h15 and let the dogs out into the garden, make coffee and get breakfast ready. I wake Eva up at 6 and, when Laura-Beth gets home we all lie and cuddle. Then we start the mad rush to get ready for school and work. We always make sue we have breakfast at the table together though, no matter how crazy things are. One of us drops Eva at school and then it's off to the office for LB (she runs our event company – Creative Directions) and off to my study for me. I write (either stories, text books or articles) all morning and some afternoons. I fetch Eva from school on Mondays and Wednesdays, my mom and dad have her on a Tuesday afternoon, LB's mom and dad have her on a Thursday afternoon and LB has her on a Friday afternoon (I often gatecrash though!). At the end of the day, Eva is allowed a bit of TV time while one of us makes dinner and the other one runs on the treadmill. We all have dinner at the table and talk about our day – the good, the bad and the funny. LB and I take it in turns to put Eva to bed. She has three stories read to her and then 'reads' her teddies a story. We often have to work at night, but we love what we do so that's ok.
Eva often comes up with story ideas and I adapt them so that they work. She's also very useful for bouncing ideas off. She once yawned all the way through a story that I'd written and, at the end, said, "Mama, that wasn't your best story." Let's just say that one never saw the light of day.
4. Where do you like to write?
Anywhere pretty and quiet, but mostly in my study with all my dogs lying at my feet.
5. What one word best describes you?
OK, I sent this question to friends and family and, all I can say at the end of it all is… complex!
6. Would you say the general public of South Africa embraces LGBT children's literature or is broad acceptance still a work-in-progress? For example, could you see day cares stocking Freddy & Frieda?
I think they're ready for it. Some of them just don't know it yet. I think most day cares in affluent areas would stock it, but not necessarily in the townships where alternative lifestyles are not yet easily accepted.
7. Freddy & Frieda don't just meet same-sex families; they introduce us to interracial couples, single parents and various other types of family structures. Do you think this fact will make it easier for the book to be well received—the fact that it's inclusive of LGBT families, but not exclusive to them?
Absolutely.
8. What are your thoughts on self-publishing? What kind impact do you think the ease of doing it has had on the state LGBT literature?
I think it's great. Publishers are overwhelmed and time poor. Many mainstream publishers are also loathe to step out and put their names to alternative literature, so it's up to authors to do it themselves.
9. Have you self-published any of your work prior to signing with My Family?
Initially, Meet the Families was called 'I Know Children' and I published it on Kindle.
10. Will we get to know more history of the countries that Freddy and Frieda travel to in your future works?
Yes, I intend to introduce more of the cultural aspects of the countries as well as some history. I think it's important for children not to be insular and to know as much as they can about other cultures and countries.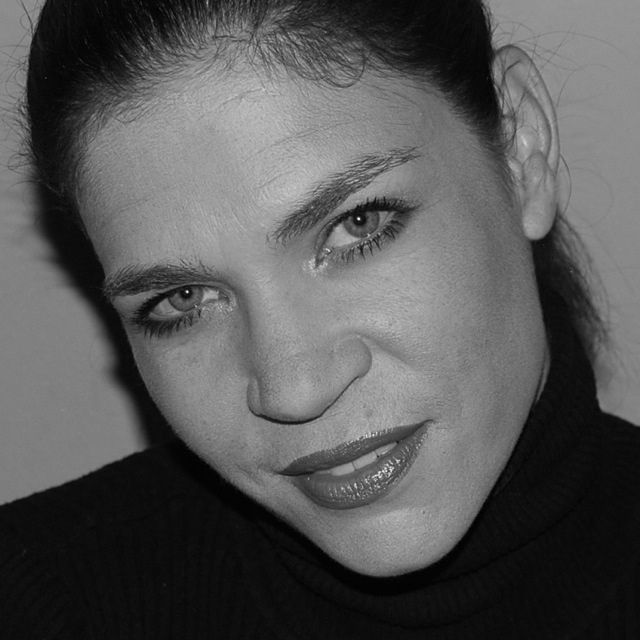 My Family Products are currently offering 40% off Freddy and Frieda.