This month has flown by, like every other month in the year so far. When I started to think about the weeks we've had I realised April has definitely been a happy month outside. We have made the most of the sun shining and taken time to visit London, the beach, the woods and park. Even when the sun wasn't shining we enjoyed a trip to the farm and splashed in puddles. We have always been outdoor people, but now we have M we are certainly an outdoors family.
As the month drew to a close, we had an invite to enjoy a weekend with some fab friends we've made through blogging. One of our friends is a professional photographer as well as a blogger and offered to take some photos of us in various locations. I was so happy when we visited the locations to shoot. If you follow me on instagram, you will know I love trees, landscapes and nature when it shows it's beautiful colours. So when we found ourselves in the middle of a woodland decorated with bluebells and then a gorgeous yellow rapeseed field, I was very happy.
Our little man didn't get to come on our trip with us, which meant we missed him very much. But it was really nice to spend some time with C as a couple and not parents. We enjoyed the closeness spending time without your children provides. We also loved catching up with friends. We know we've mentioned it before, but we are so grateful for every opportunity our blog provides and the friendships we have made are certainly the best bonus.
The following photos were taken during our shoot. They are a taster of the images we are expecting and we love them! Hayley really made us feel at ease and allowed us to be ourselves whilst she snapped away.
The lovely Hayley from Shutterflies is offering our readers a fantastic opportunity to save £50 on a Storyboard session when quoting M2M50
– Storyboard sessions original price £350.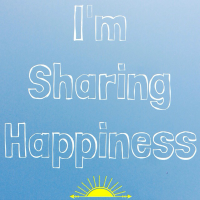 <div align="center"><a href="https://mytwomums.com" rel="nofollow" title="Sharing Happiness"><img src="http://i894.photobucket.com/albums/ac150/cybherSian/Sharinghappiness_zpsa0a96d7f.png" alt="My Two Mums Sharing Happiness" style="border:none;" /></a></div>