K and I try not to talk about our political views but its fair to say that we do not share many of the same views and opinions of many Tory Party members.
This post is not going to be me ranting in depth about the many issues that we disagree on but when I see headlines like "Top Tory: Gay couples can't raise children" on the front page of The Guardian, it makes me angry.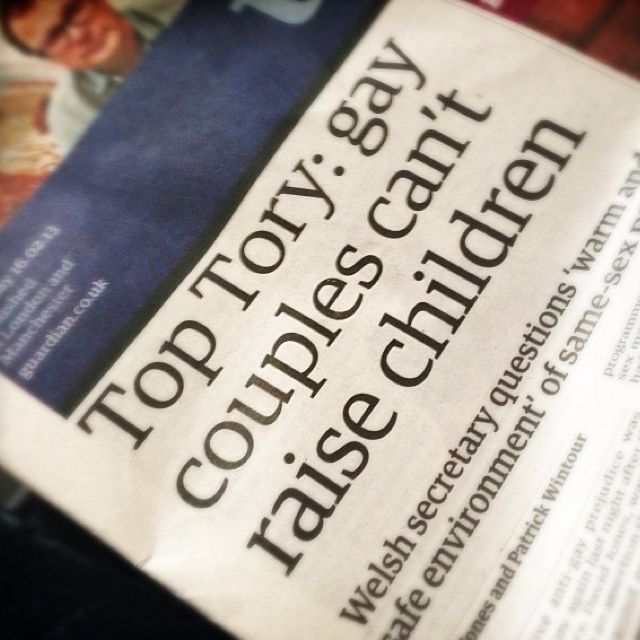 We are raising our child with all the love, support and warmth that any parent can give to a child. We look at Monkey and could burst with the love we feel for him. I can't even begin to understand how our sexuality effects our parenting skills?!
What makes me saddest of all is the thought that our little boy might some day look at the front page of the paper and see a headline like this. What will go through his mind? It almost brings me to tears thinking that he might one day be made to feel like he isn't 'Normal' or a lower class of human being.
Then I think about how incredibly lucky we are to be living in this country. Not only am I able to marry the woman I adore but we are legally classed as a family. It was a proud day when we looked at our sons birth certificate and saw K as his mother.
I hope that when he does see a headline like that, that he can then look back at this blog and feel proud of who he is and of who raised him.
Many people might think we shouldn't be grateful for this right as it should just be that way, but there are many countries in the world where even the simplest right to be a strong confident Woman is denied, let alone a strong confident gay female couple. Which is of course why we celebrate International Woman's Day each year, in the hope that all woman will be equal in the near future.
We also hope that through the words we write here, we can open up our little world to show those who haven't come across or know a same sex parenting family, that we are no different to any other family.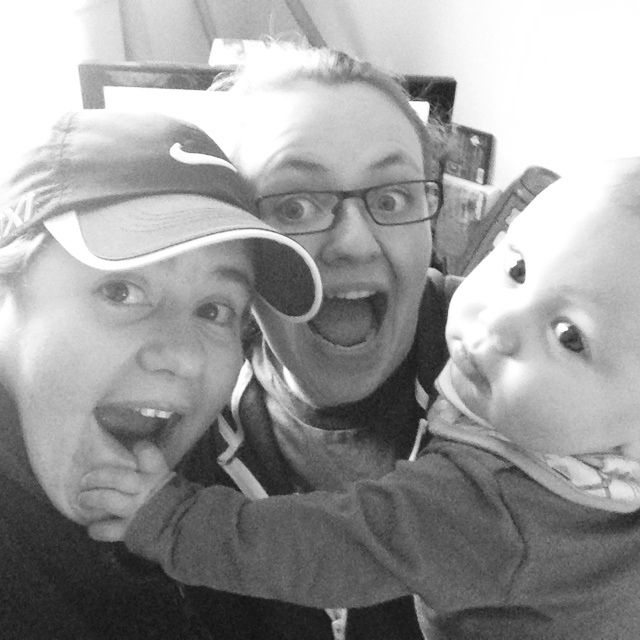 If we can open the eyes to even one person about same sex families through our blog then no judgementally ignorant comments will be able to bring us down.
Thank you so much for reading, it means the world to us.