I can see the finish line
On July the 18th C will be considered Full term. Before she got pregnant I hadn't given much thought to what that meant. It's sort of like someone saying baby is ok to come now and it could.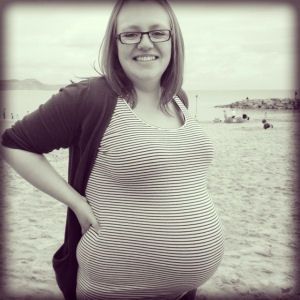 Which means we have to be ready. Every minute of each day is a step closer to holding our baby. Don't get me wrong, I love seeing my wife pregnant. She looks amazing and is definitely sporting the lovely pregnancy glow so many books talk about.
But I would like to meet our baby now. Im curious as to who we've created. I'd really like to introduce myself to them.
Many of my daydreams are filled will wonderings about their future. Will they want to be a scientist or a musician or a road sweeper.
What kind of music will they like? Will their favourite films be comedies or action movies? Will they enjoy learning about the wonders of the world?
I know baby will come when it's ready and I will be ready and waiting.