iPhoneography – How to take good pictures of your baby.
I don't consider myself an expert on all things Photography. But recently I've become a bit obsessed with iPhoneography. You can find my pictures on Instagram under Justmekirsty and Mytwomums.
I thought I'd start a series of posts to help those perhaps starting out with iPhoneography. If want to capture those special moments with the closest Camera you almost always have on you, if you're like me it will be you phone. You can use most of these tips with other Smart phones but the apps I've mentioned I've only used on an iPhone.
Now remember these are MY tips that I find work for me, if they are not for you I'd love you to comment and share tips that do work for you.
All my pictures are taken with the iPhone 4S, you can capture pictures just as well with the 4 and I imagine even better ones with the 5.
This iPhoneography Guide is How to take good Pictures of your baby.
Take lots of pictures. I rarely get my best shot with the first picture I take. Babies, unless in a deep deep sleep like to wriggle. This can cause blurry pictures. Don't be afraid to keep snapping until satisfied you may have captured something worth editing.
Don't try and pose your baby. Leave that to the professionals. Capture them in their natural state. Snap away when they are sleeping, being held by a family member, playing with their favourite toy. I have found pictures that I've tried to stage look unnatural and lack depth. The exception to this rule was Monkey's 1 month picture which I had to stage to capture what I wanted. I found some good tips on Pinterest if you're more about staged pics.
Natural light is a baby's friend. Try and capture them in a room with a great source of natural light. Don't use your flash, it will not only startle your baby, it will wash their colour out and almost always give them red eye. House lights can make a baby look washed out and even blotchy, which doesn't make for great pictures so try and aim for taking pictures when it's bright outside. Make sure baby is not in direct sunlight as a dazzled sun-burnt baby is not a happy baby. Also don't shoot with the light behind you baby. It will end up making them look too dark.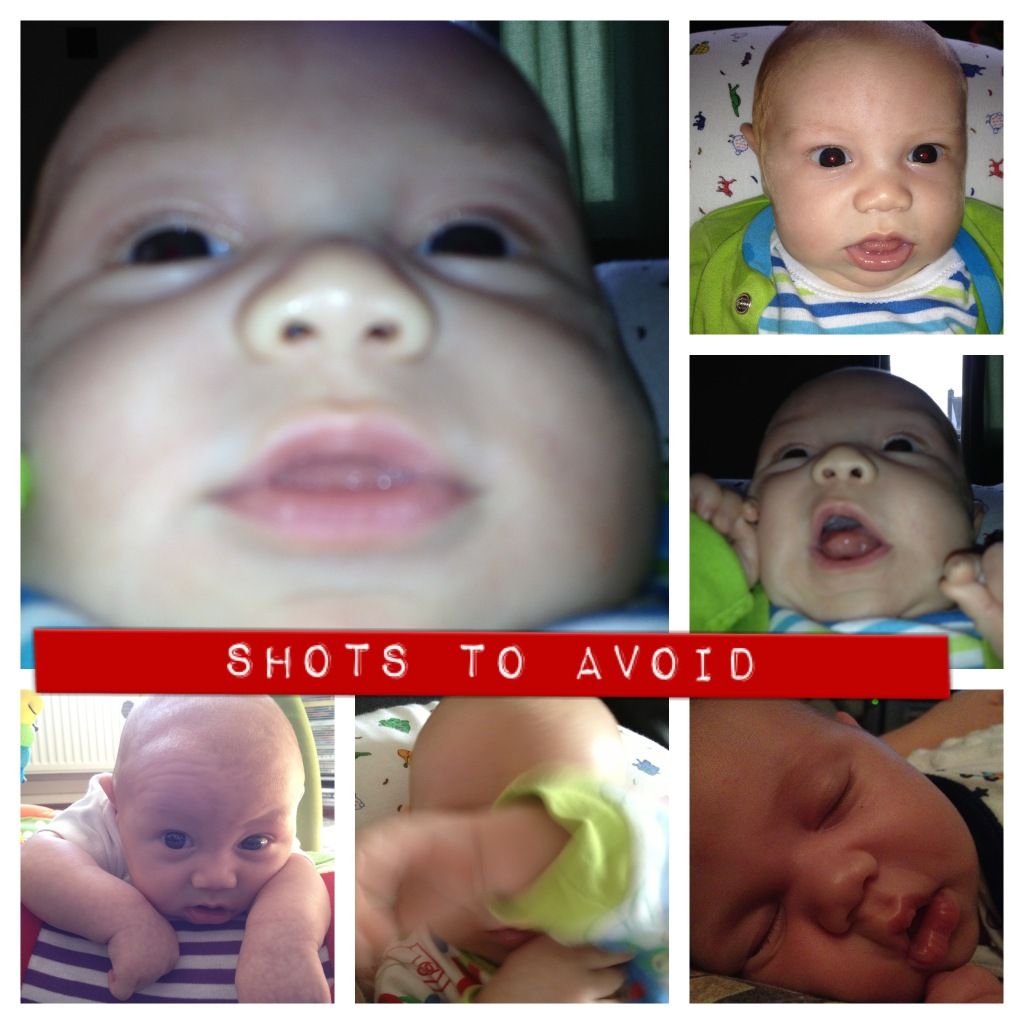 Shoot from different angles. Each baby is different. Monkey has a few cute double chins, so I make sure I capture him from above. You should also try not to take pictures straight up their nose as these pictures don't show baby from the best angle.
Give Hipstamatic a go. It's a great app I love to use which applies filters without the need to edit. You combine films and lens within the app to take different styles of pictures. Not all the packs are free.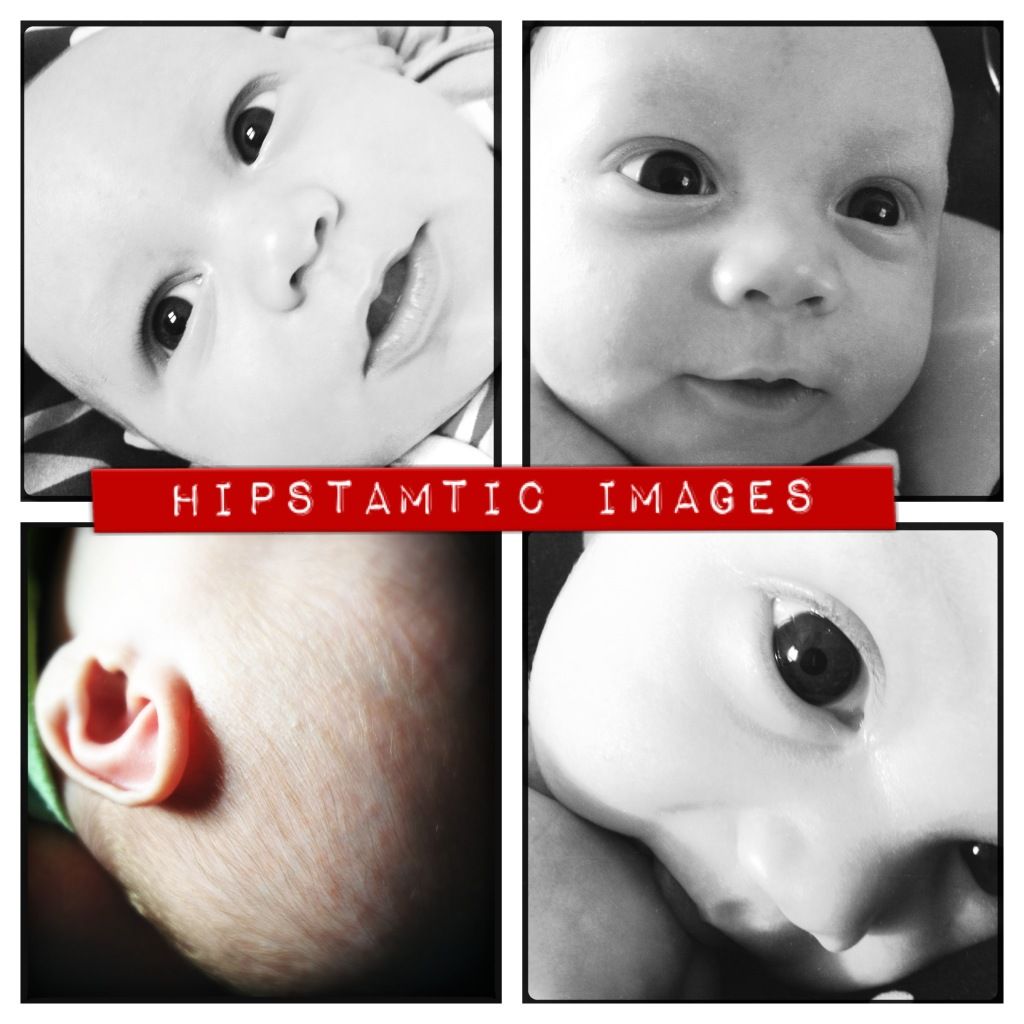 Carrying on with apps don't be afraid to use several different apps on one picture. I can quite easily use 4+ apps to get my final result. Some great apps for editing are Snapseed, Filterstorm, PhotoForge2, Magic Hour and Camera+. You can find them all on the App Store. Please check prices before downloading.
My go to app is Snapseed. It allows me to crop, adjust Brightness/Contrast/Saturation and allows you to see what the edit looks like before you make the change. Remember, if you don't like the finished result just start again. The great thing with apps is there are so many to play with, you will almost always get a result you desire.
My biggest tip is to just enjoy taking pictures, babies grow up so fast and will change everyday. There are lots of different ways to reproduce your iPhone pictures. On stickers, magnets, canvas or photo books. Choose one you feel would best display your memories.