When it's comes to the weather, C and I are polar opposites in our temperature preferences. C loves the sun, hot days and drinking an ice cold cola, where as I love the snow, being able to wrap up on chilly days and hot chocolate.
As soon as snow was predicted last week I was a little excited at the prospect of Monkey getting to see his first ever snow. As you've probably noticed from our posts, we love to celebrate firsts and milestones. I think it's important to enjoy those moments you never get to repeat, you don't get a second chance at a first time.
When we woke up on Friday and opened the curtains I was so happy to see at least 6 inches on snow cloaking the whole street. Straight away we got dressed, put M in his snowsuit and headed out the door for some pictures before I went to work.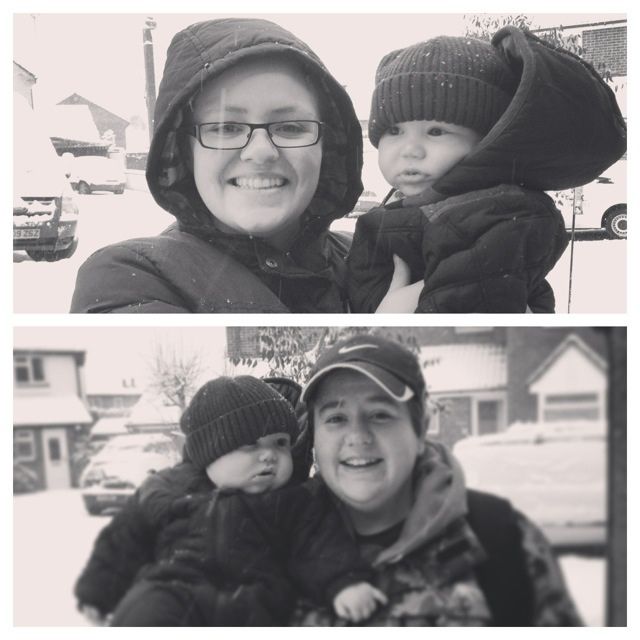 After posing for several family photos we went for the first time standing in snow shot. I say standing, it was more hovering over the snow. Suddenly all hell broke lose, M started screaming like his life depended on it. We picked him up and gave him cuddles and put it down to the fact we'd took him out in to the cold straight after waking up.
C took him indoors for some breakfast and snuggles, whilst I headed off to work. I was in my element, my usual 5 minute walk to work took twice as long due to the snow effect (trudging and taking pictures)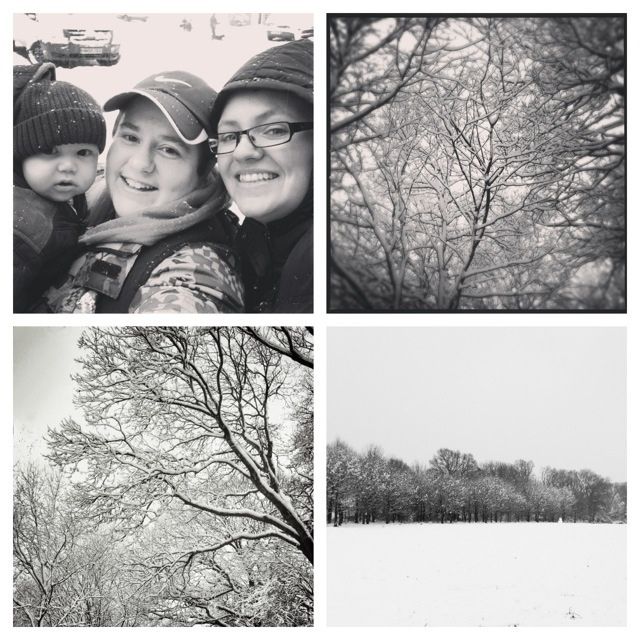 After work we decided to take M for a walk. We loaded him in to his Urbo and pushed and dragged him through the snow, to the local park. As I wandered off to take some more snow shots (I get even more snap happy when snow is around) I suddenly heard M scream out. Back I trudged to C, where she told me that she'd held some snow up for M to look at as she crumbled it in her hand and he started bawling.
I was quickly coming to the conclusion he wasn't a huge fan of this white, cold and wet substance. He certainly takes after his mummy. We tried once more for one last family picture, but M wasn't having any of it, he yelled and hollered all the way home. As soon as he was through the door he gave a cheeky smile and a little giggle and we were forgiven for subjecting him to enjoy the great outdoors.
I'm hoping to gradually get him to love the snow as much as me as next snow day we are definitely making a snowman.
Did your children love the snow?