One thing I've always been grateful for, is the friends we chose to be the our version of godparents to M. He's such a lucky little man, surrounded by so many lovely people who totally adore him. I'm a huge believer that a child is raised not just by their parents, but by the friends and family your surround them with. Each personality a child interacts with, adds something different to their life.
Since we moved to Dorset, we don't get to see our best friends so much. But when we do, it's like we saw them only yesterday. As M's 2nd birthday is a few days away, we arranged to meet up with our friends, so that they could see M and get to experience the little dude he's turning into.
We choose Winchester as our middle ground meeting point, as it's only an hour from all of us. Thankfully the weather was nice and sunny and M was in good spirits. He's always a little shy around people he doesn't see too often. But after running around the cathedral grounds and giggling away, he was soon charming everyone.
One of my favourite moments was watching M ride on Luke's shoulders. He's incredibly tall and M giggled with glee as Luke bounced him around. It makes me so happy that our friends are so fun and caring with M.
This month see's M's birthday celebrations, which happen to fall under next months Sharing Happiness post. So make sure you visit the blog again to see how we celebrate him turning 2. We're really enjoying thinking about what makes us happy each month. Once you start to nothing all the happy, it's so much easier to see the good in your life.
We'd love you to join in and share you posts, pics or vlogs with us, just add them to the linky below.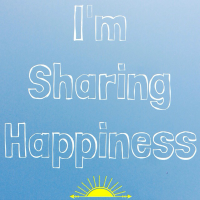 <div align="center"><a href="https://mytwomums.com" rel="nofollow" title="Sharing Happiness"><img src="http://i894.photobucket.com/albums/ac150/cybherSian/Sharinghappiness_zpsa0a96d7f.png" alt="My Two Mums Sharing Happiness" style="border:none;" /></a></div>