As you may have heard, our little Monkey finally got his first tooth last week. I thought he would look strange, as I'm just so used to looking at his gummy smile but it's so adorable.
We had a tough start to last week as the tooth broke through the gum. Last Monday was K's birthday but we made the best out of the situation, its just one of those things!
We've almost been brought to tears hearing M make the most heart wrenching screams but it all seems to have calmed down a bit now. A small tip of another tooth is out at the top but hasn't quite cut yet. We anticipate that to come very soon.
Having a tooth means we've added something new into our morning and bedtime routine, brushing teeth (or tooth). We bought a little 0-2 years toothbrush and some Milk Teeth toothpaste and M loves it! We've been told that babies tend not to like the mint flavour but our little Monkey just can't get enough of it.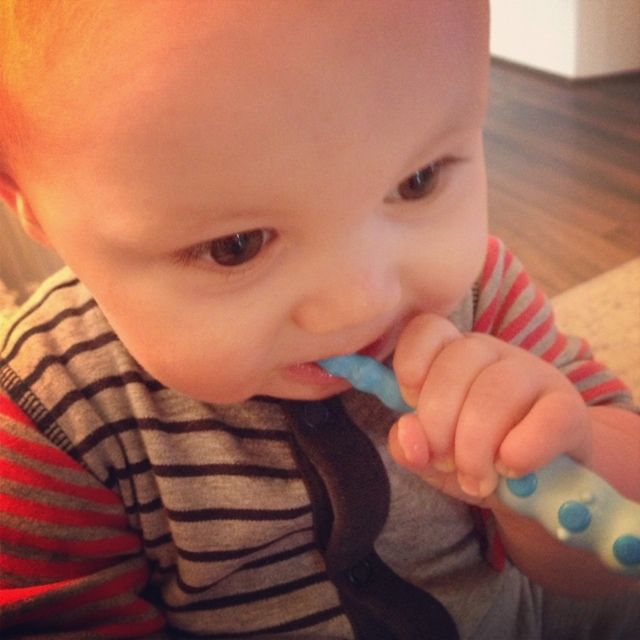 It's so sweet when he sees the toothbrush. He opens his little mouth so I can brush the tooth, we then wipe his face clean. When it's time for mummy to brush her teeth M sits in his Bumbo and continues to chomp on the toothbrush. He must love the way it feels on his gums.
I love experiencing all these new things. I can't wait to see more teeth!