My Pocket Buddy Hand Sanitiser – REVIEW
As someone who suffers with the form of OCD that prompts a lot of hand washing. I've tried almost every Antibacterial Gel on the market. So you can imagine my interest when My Pocket Buddy approached us to review their Antibacterial hand spray.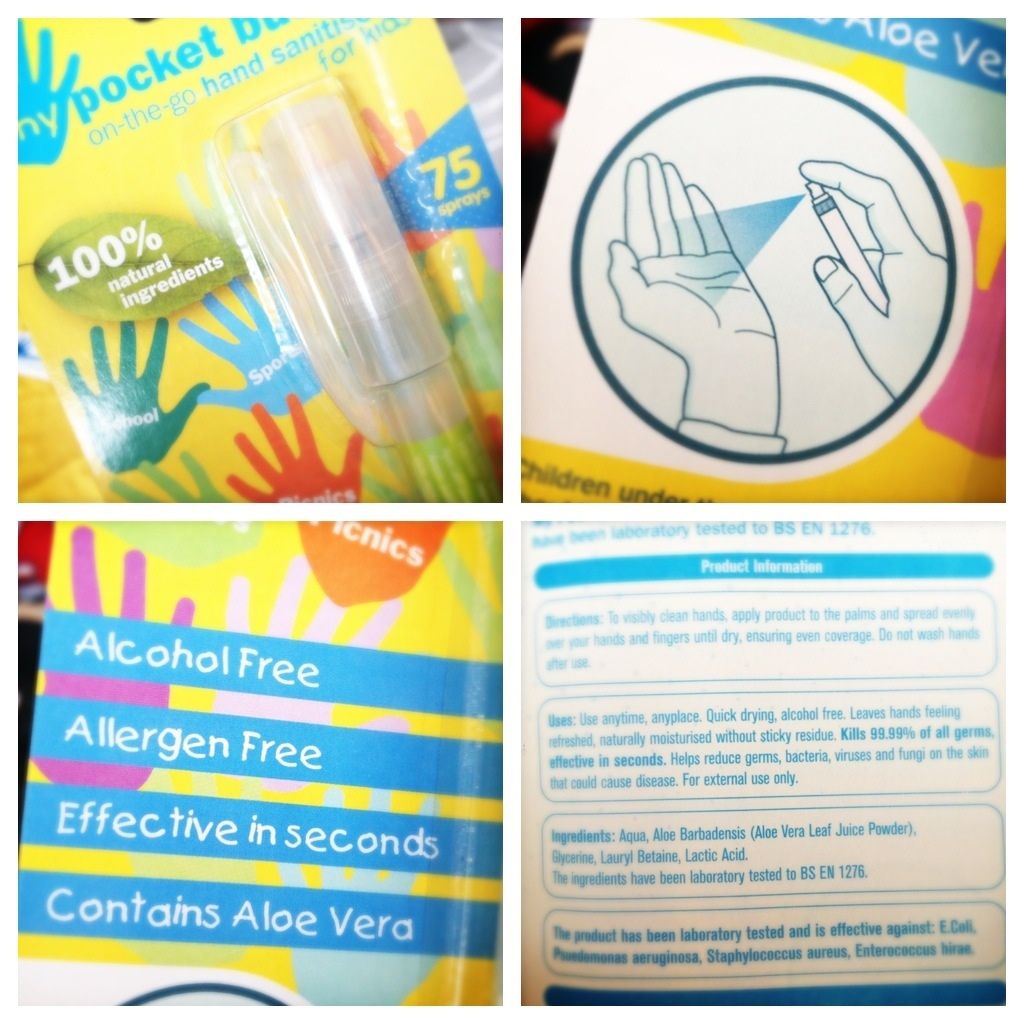 I was pleasantly surprised when the My Pocket Buddy arrived, to discover its contents were 100% alcohol free. Those who have ever used Alcohol antibacterial gels will be familiar with their strong smell and harshness on hands.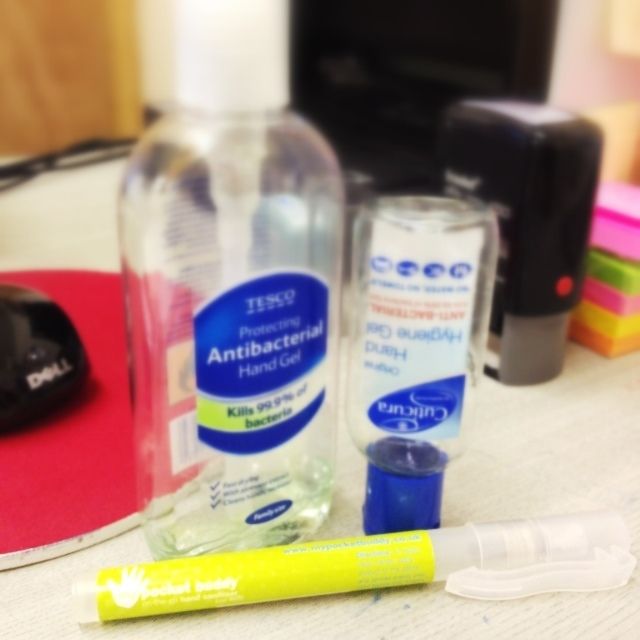 As a sufferer of sensitive skin I was especially pleased to read Aloe Vera on the ingredients list. One of my favourite hand creams is Aloe Vera based, so I'm aware of how gentle it can be on hands.
With the first spray I was impressed. The stickiness usually associated with Antibacterial gels wasn't present and there was no strong chemical smell. In fact, there was no smell whatsoever.
I was even more impressed by the fact it didn't sting my sensitive hands and even left them feeling slightly softer. The only thing I was concerned with was the fact it dried so quickly on my skin, I was unsure if my whole hand had been covered. So I gave it another squirt for peace of mind.
I even tried it on C's little brother's hands and he gave it the thumbs up. His main remark was "it doesn't really smell and feels nice" which is good review from a 9 year old.
I have been teased on several occasions for producing a hand gel when it's needed. Which is why I love My Pocket Buddy's design. It's shaped like a pen and easily fits in my pocket or on my desk without anyone making fun of what it is.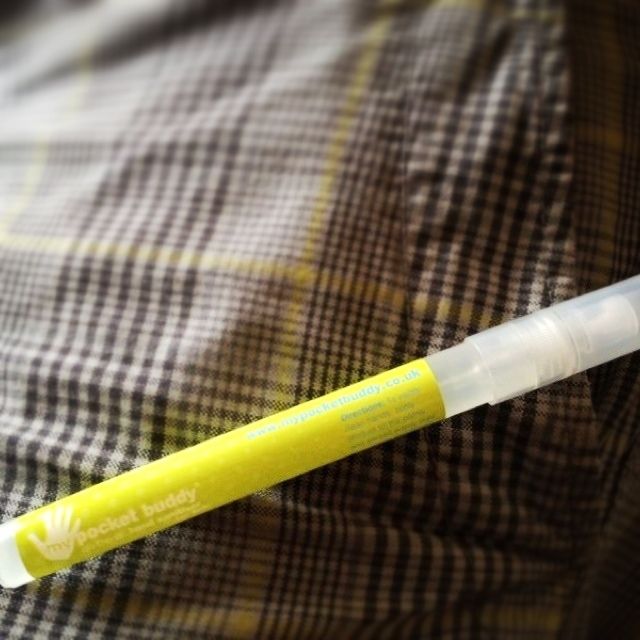 OCD aside we feel this is a great product. It's going to be a must have for our changing bag due to its ease of use, lack of smell and great antibacterial ingredients. I can definitely seeing us using this on Monkey, once he's big enough to have a need for it.
Follow My Pocket Buddy on twitter to find out more.
*we received a My Pocket Buddy Hand Sanitiser Free for the purposes of review. All views are our own.