Our Year In Photos – 2012
2012 has been one of the best years either of us has ever had. It got kick started in January with the creation of this blog. We wanted somewhere to document C's pregnancy and our adventure into parenthood. We've loved blogging so much and look forward to continuing to blog our adventures, rants, reviews and general ramblings in 2013. The first half of the year was spent counting down days towards two milestones, my 30th birthday and the birth of our first child. Each week we watched C's belly grow and enjoyed feeling the fluttering coming from within. M's scan photo sat on my desk at work, each time I glanced at it it made me smile. C got featured in Practical Parenting & Pregnancy magazine in July, which you can see here (Practical Parenting & Me). This was an exciting highlight for us as it was nice to see a same sex couple in a mainstream pregnancy magazine, even if it was us.
In June I rode 56 miles from London to Brighton with my dad. It was the third time I'd completed it but the first time as an adult. It was such an experience and test of mental strength as I had not done enough training due to an injury. But I loved it and look forward to doing it again in the future with C.
Getting to see the Olympic Flame was another exciting moment for us. I was amazed C stood for so long whilst waiting for it to arrive and even managed to race through town to catch it twice more before it moved on to the next town.
The day of the Olympic Opening ceremony will always be etched on our minds. C was suffering with Cholestasis so we ended up on the maternity ward watching the opening ceremony on my iPhone over a really slow network connection. It was decided that C would be induced a couple of days later. As we drove up for the induction a song came on with the lyrics "This is really happening". We both looked at each other and smiled. Just over 36 hours later my beautiful wife was holding my beautiful son, Isaac. Instantly I felt so much love for him and knew this year was the best year ever.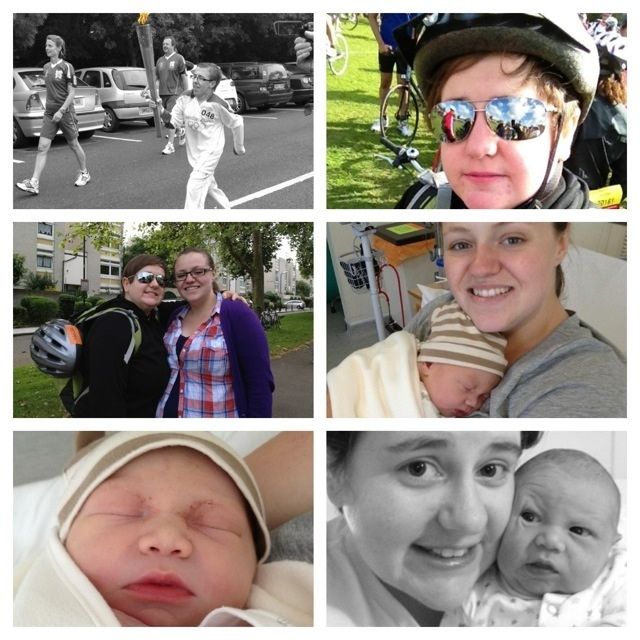 The next few months were full of watching our little Monkey change and grow, introducing him to family members and friends and learning how to cope on very little sleep. Our relationship was tested to the max due to lack of sleep, hormones from both sides and new responsibilities. But we couldn't have achieved what we have without each other and have learnt to not take things so seriously.
Each week since C gave birth has flown by, Monkey seems to do something new each week. We are loving watching him experience new tastes, sounds, sights and movement. Halloween was such a different event for us this year, it's always been one of my favourite days and I've always dressed up. This year it was my son I was dressing up, in a cute skeleton babygrow. I was looking forward to handing out sweets whilst holding him but sadly the weather put off most trick or treaters, which was lucky as M got too hot in his Skelton outfit and ended up in his PJ's.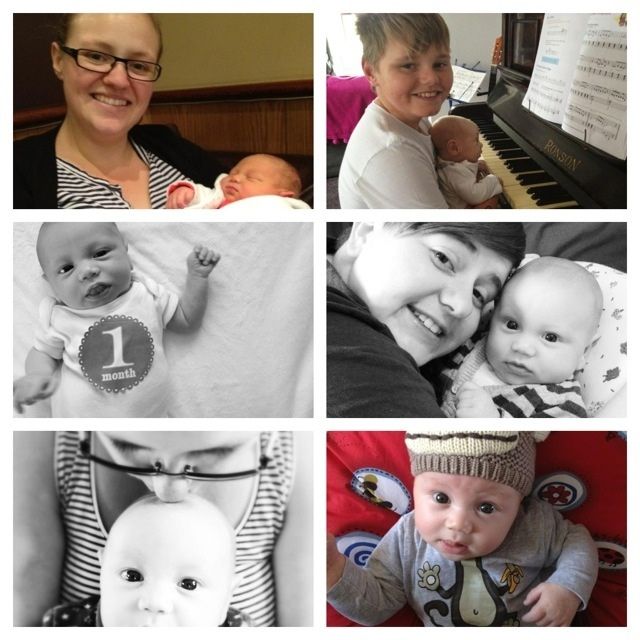 Suddenly the preparation for Christmas was upon us. We had decided to get M just one main present as he was sure to be spoilt by family members. But we just couldn't resist buying odd bits and pieces whenever we saw them. M enjoyed watching the tree go up and playing with all the baubles. When Christmas finally arrived we enjoyed creating traditions that we hope to keep up for many years to come. Christmas morning was such a fun day spent at home, just the three of us. Monkey loved unwrapping his presents and playing with them even if he did get a little overwhelmed by all the gifts by Boxing Day. Which brings us to New Years Eve, the day most people look at the year and smile about the good things and look to change the bad things.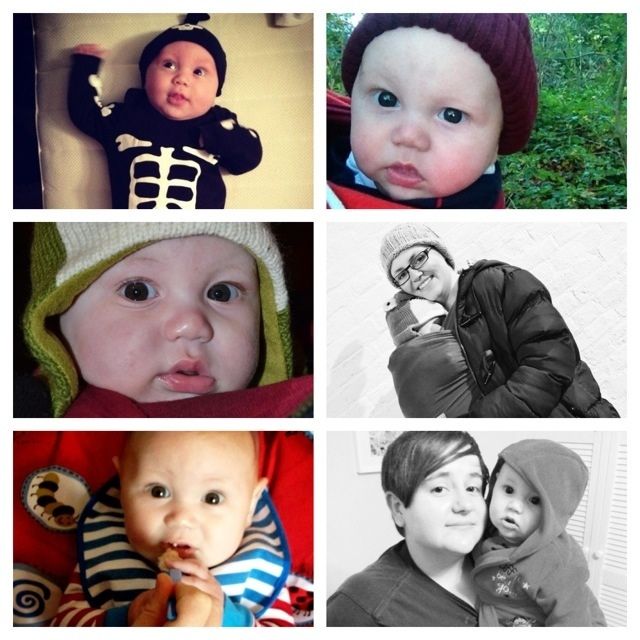 We've been doing a lot of smiling today, having a little baby can do that to you. Our evening will be spent watching movies, eating snacks, making our little boy giggle and toasting in the New Year with a small glass of something fizzy (as we never got round to wetting the baby's head). We can't wait for 2013 to start so we can see what adventures it holds.