There's nothing quite like the smell of puke at 3am. It's unmistakable. Since we started topping Monkey up with formula his sick started smelling more and more potent.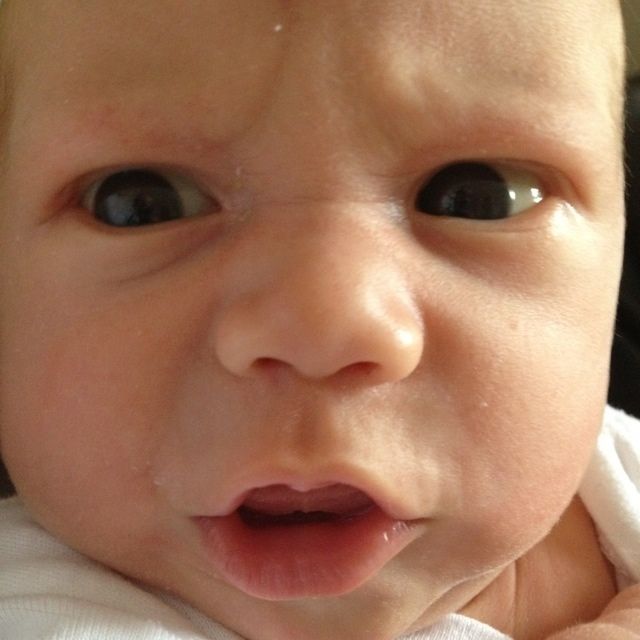 I suggest if you're easily disgusted by things you stop reading now. I'm guessing if you're a parent you're pretty used to it all now, so please continue to read if poo, pee and puke is an everyday thing in your house.
I can be certain that if I've just put on a clean t shirt or a new pair of shorts, there's only a matter of minutes before that familiar gurgling sound signifies an eruption from one end or the other.
I've lost count of how many times I have said to C "He's pooed on me hasn't he?"
Not only is his favourite past time seeing how many times he can get me to change in a day. He also loves to see how many items around his changing table he can hit with his own private water pistol. Poor teddy never has recovered.
I have to say I was mighty impressed the day he managed to pee over his own head. You can't doubt my son's level of skill.
I know this is just the beginning. As he grows he'll be able to poo more, puke further and pee higher.
The bonus is I'll get to renew my stained wardrobe more often.