Porridge on Tuesday – We're Ambassadors
If you've read our blog for a while, you may be familiar with my journey to become a healthy role model for our son. I have always had issues with weight loss since I was a child and promised myself that this year I would Make a change for the better.  When Porridge on Tuesday were on the quest for some bloggers to become ambassadors I knew it was something I would love to try.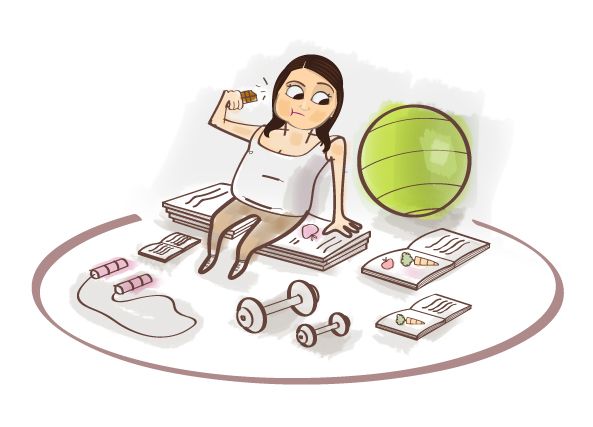 When I read the quote;
"Break the cycle and take charge on your own terms" – Porridge on Tuesday
I instantly identified with the mission of Elaine (the creator of Porridge on Tuesday.  She was sick of fads and yo-yo diets and wanted to lose weight in a healthy steady way. So she came up with a sensible calorie based plan and exercise regime. I also love her theory of 80/20 weeks. If you mess up, don't let it ruin your whole week, just get back on it for the rest of the week. You can read more about Elaine's story here.
Once we signed up and filled in a few depressing stats (weight and waist measurements) we were presented with an eating plan and exercise diary. The plan you are presented with is designed specifically for you with fab meals to try. Because Monkey is now eating meals with us I had to make sure we had meals that he could eat. The plan can be adapted and changed as much as you like. If there is a favourite ingredient you like, you can enter it into the search function provided and it offers meals you can make from their great recipe catalogue.
When your plan is set for the week, you can print off a shopping list. I love this feature as we always seem to forget something when we get to the shops. We haven't found the plan to add more than £10 to our weekly shopping bill. Which is great compared to a lot of other programmes which cost quite a lot. It's important to us as a family to keep our budget down and eat meals as a family, with Porridge on Tuesday we  have achieved this.
We are only a few weeks in to our plan and already noticing a loss on the scales. We are also making much better choices when it comes to food. We will be blogging about recipies we have tried and exercise videos we have found on the site, so make sure you keep reading to catch those posts.
If you have any questions about the programme you can follow Porridge on Tuesday on twitter and ask them more.
*We have recvieved a healthy eating plan and support in return for this post but all views and opinions are our own.