At the beginning of my pregnancy I discovered the joy of pregnancy magazines & I have been hooked ever since.
At first they weren't really any help to me as they only concentrated on women who were 12weeks+ & I think this is an area that needs to change. Women need more support in those first 3 months, what with the morning sickness, the worry & all the countless symptoms that crop up, I think it would help greatly to read articles from other women who are going through the same thing. However, I now love them lol.
The articles that I always look forward to are the bump blogs & the birthing stories. At first I read them out of fear of having to give birth but now I have come to terms with it & am actually looking forward to my day, I read them just to be nosey.
A few months ago I saw a Tweet from @PPPMagazine asking for bump bloggers for women who were in their 2nd Trimester, so as a dedicated reader of their magazine I jumped at the chance & emailed them with our details.
Within a few hours we received a reply asking when we were free to have a chat. Kirsty & I were very happy that they wanted to feature us.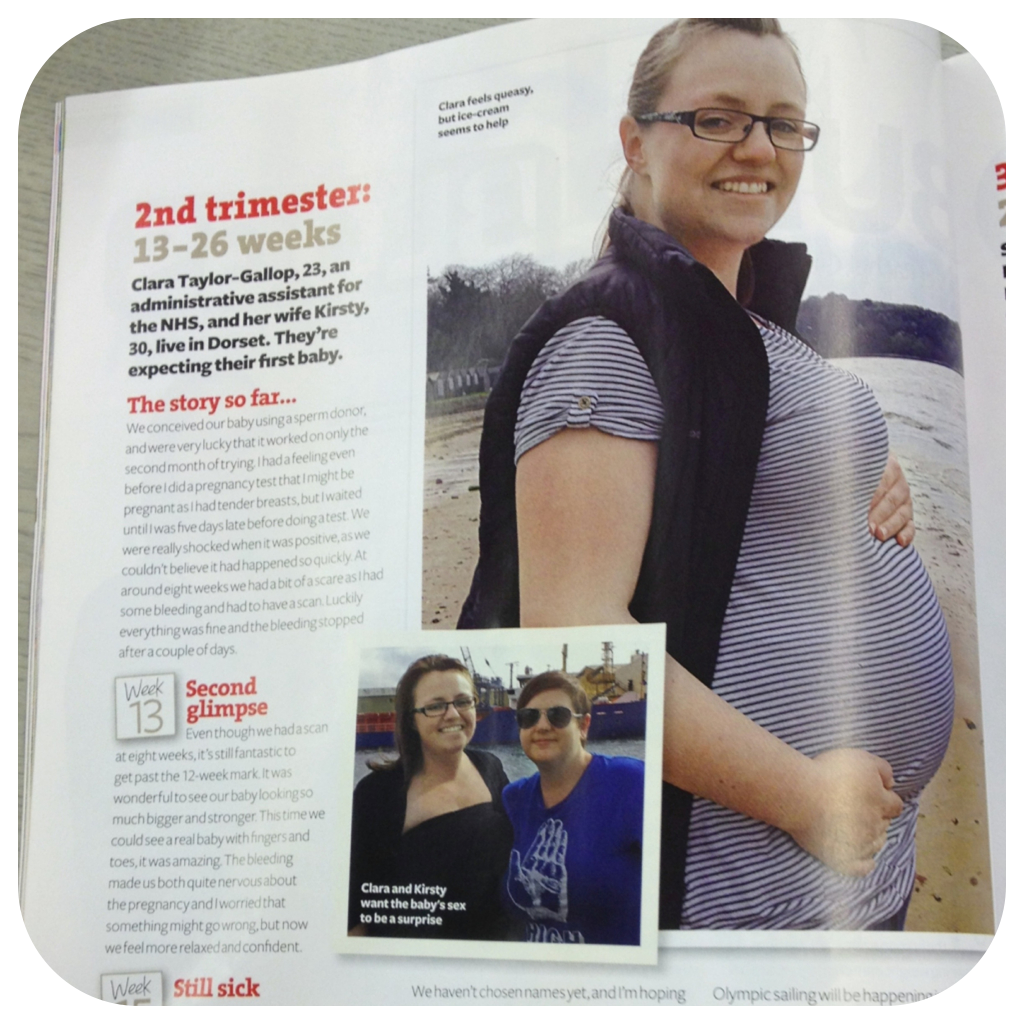 If you would like to read our second trimester bump blog you can find it in the July issue of Practical Parenting & Pregnancy Magazine.
We'd love to know what you think about pregnant magazines, do you have any favourites?