Raging Lezzers and other remarks
Kirsty and I got to talking with some friends of ours about the terms in which people refer to us as. I'm not talking 'Civil Partners' or 'Same Sex Parents' I mean the sort like 'Raging Lezzers' or 'Lesbo's'.
I was explaining to them about two instances where someone has gone completely out of their way to make a remark to us.
1st – On the first day of our Honeymoon a guy in a car deliberately stopped in front of us and shouted 'Lesbians!' out of the window.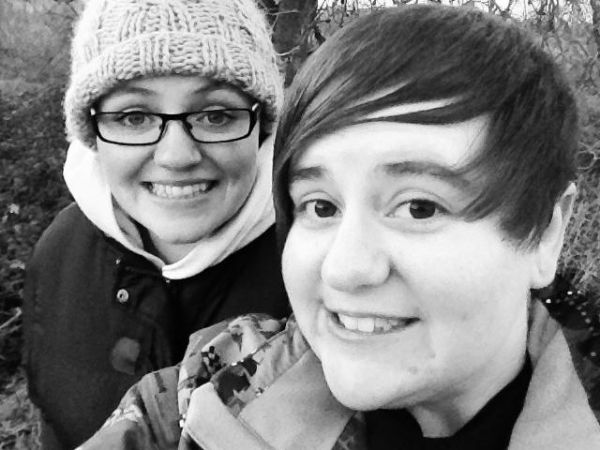 2nd – We were holding hands through our local shopping centre when a group of lads also shouted 'Lesbians!' at us. It's now a joke between K and I as I thought they shouted 'Lizard' at first. K used to have a Mohawk so I just put two and two together haha.
I won't go into details about some of the other comments we have had thrown at us over the years.
We try not take it to heart though if a friend makes a remark, we know its meant in jest and we find it quite funny. If a complete stranger makes a remark, which are almost always men, we see it as an inferiority or 'size' complex that they have *joke, we know not all men have a size issue*
I think it's the fear of the unknown to be completely honest. It has got me thinking though, have any of our readers had any remarks referencing their sexuality thrown at them? We'd like to hear them and your opinions on why people feel the need to shout them out.