Rusks and Rebels – Website Review
Rusks and Rebels is a great site if like us you're sick of just seeing bland baby clothes on offer.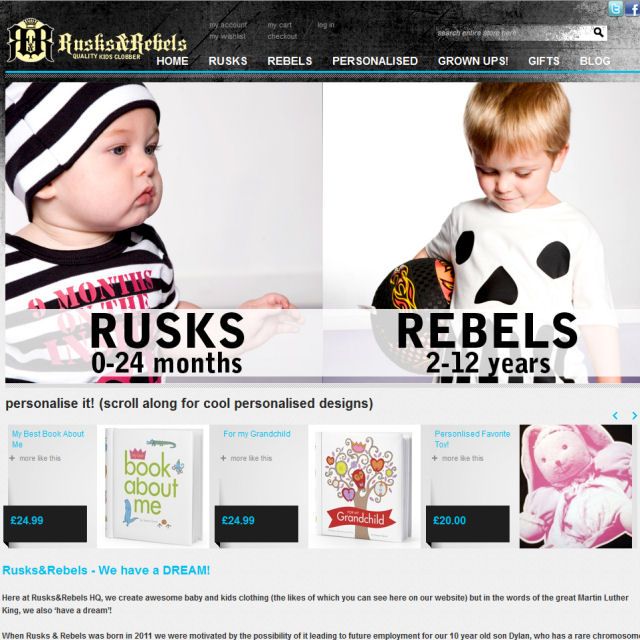 Rusk and Rebels offer children's clothes that cater for 0-24 months (Rusk) and 2-12 years (Rebels).
We were really impressed with the usability of the website. Instantly the graphics allow it to stand out from the crowd.
We've recently been looking to buy some more funky outfits for our little monkey, so we headed to the Rusks section. With so much to choose from we lost several minutes just deciding which cute outfits we would look at.
Each outfit is displayed well so that you can tell exactly what you'll be getting, they are also accompanied by an easy to read description of the item.
If you want something a little more personal, they even offer a customisation service. You can pick from a selection of items and add your child's name or initials. We think these would make great gifts for young family members.
Some of the items could prove to be pricey if buying each and every item for your child's wardrobe.
But if like us you'd fancy just buying one or two every now and then they would certainly make your little one stand out on the playground.
*we didn't receive anything for this review, we just love Rusk and Rebels.