Before Monkey came along I was averaging 7-8 hours of sleep a night. Most nights I'd be in bed around 1ish and sleep through until my alarm went off.
I'd had periods of insomnia in my teens and had experienced how shattered you can get without sleep.
Yet nothing prepared me for the lack of sleep you can get once your baby arrives.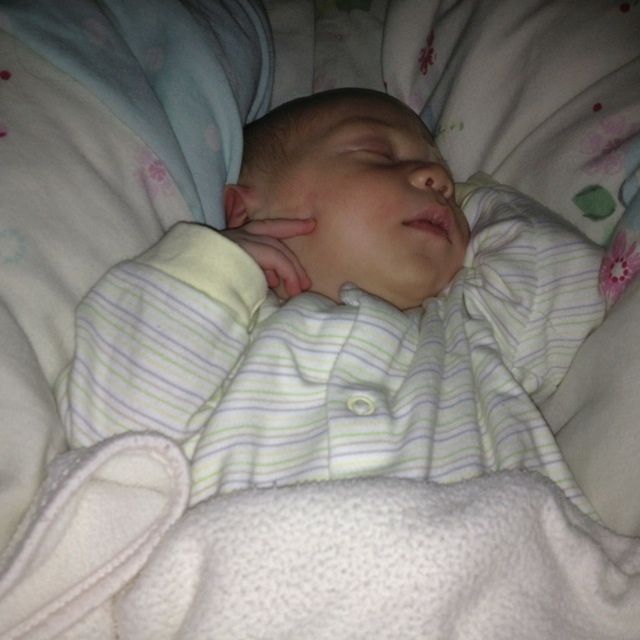 The first few weeks of Monkey's life were all over the place. We were just starting to get the hang of taking turns looking after him during the night, when he suddenly had to go back into hospital for 3 days.
It was like going back to the first night we had him at home. As C was Breastfeeding with a top up of formula we decide it was easier for her to be up with him during the night and I'd take him in the early hours.
He wasn't keen on sleeping in his Moses and would only sleep whilst being held. Many mornings were spent watching catchup TV on the iPad whilst Monkey slept and I struggled to stay awake.
When I went back to work C tried to get him to sleep a bit longer in the mornings so I would get that extra bit of sleep as even though I wasn't feeding him through the night I was still waking when he did.
C was amazing, I really didn't know how she was existing with so little sleep. Don't get me wrong, there were days where I think she could have easily been annoyed with me when I expressed I was tired but she got by on very little sleep.
A couple of days ago we noticed Monkey was still hungry after his bottle and upped his feed.
Which resulted in the best possible thing last night. He slept, he slept for 4 whole hours without waking.
A few months ago 4 hours sleep would have left us grumpy and miserable. Today it's left us feeling fresh and ready to take on the world. Sleep is a Luxury.
How many hours did your little one sleep for in one stretch?