Since C and I decided which of us was going to carry our first baby *to be honest it wasn't a hard decision* the thoughts of how we would be accepted as parents entered my mind.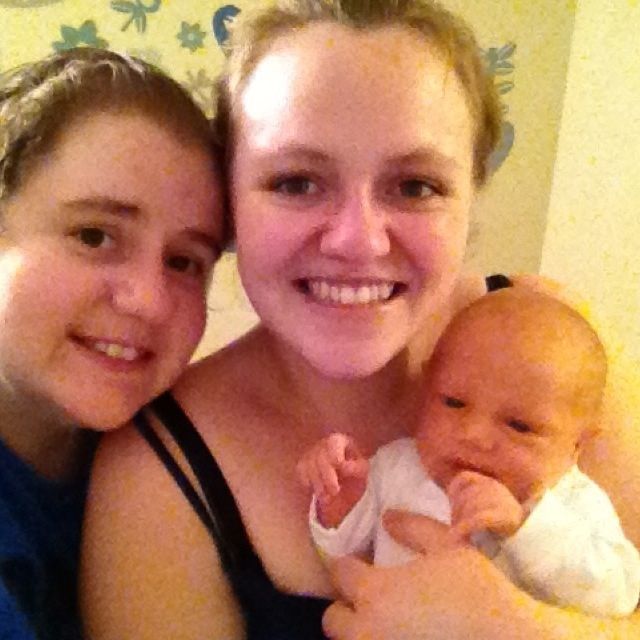 I knew our friends and family would have no issues with recognising us both as parents. I was just concerned people outside our bubble would find our situation difficult to accept.
During C's pregnancy my presence in appointments was never much of an issue. C got used to introducing me as soon as we stepped through the door.
The average conversation would go as follows…
Midwife – Hi C come in, how have you been?*looks at me with a half smile in a nice, oh you've brought a friend way*

C – Yeah good, this is K my wife.

Midwife – Oh, lovely, oh Hi
*smiles at me in an oh I'd never have known way*
By 8 months I was getting frustrated. I know they had no way of assuming I was C's wife and I have no suggestions on how they can make changes so that I don't get frustrated during the next pregnancy. But it's certainly and area I feel needs work. As a lot of them were not prepared for our situation and I felt they could benefit from perhaps more knowledge.
Fast forward to now and it's a different assumption that's bugging me.
If you're a regular reader you'd know that Monkey had to have a short stay in hospital for jaundice after his birth. Some of the midwives were familiar with us due to how often we had been at the hospital. But some weren't and also we had to see different paediatricians each day who had never met us but had been briefed on our relationship.
Now to get their job done they need to ask a lot of questions and they need to make sure they ask the right person. But when someone who knows we are a couple, walks in and says laughing "So who's the mum?"
It's not on.
I hope that one day we'll walk in to an appointment and be recognised as Monkey's two mums. Until then I'll keep educating them.