Spooky Finger Puppets – Halloween on a Budget
After our success creating Crafty Masks with my little Brother In Law, we decided to make some spooky finger puppets and a puppet theatre.
The supplies we used for our Spooky finger puppets and theatre were:
One sheet of white felt. – 50p Some googly eyes – £1 Black, White and Orange card – £1 A Cereal box – Home Supplies Glue & Scissors – Home Supplies Pens and pencils – Home Supplies  
My Brother in law started work on the theatre. I assisted him in cutting two slits in the box, one at the top for the curtain and one at the bottom for the puppets to appear from the base. I then cut a large opening on the front of the box to allow the puppets to be seen. We brainstormed what the backdrop should be for our finger puppets and my brother in law came up with a great idea that it should be Dracula's house.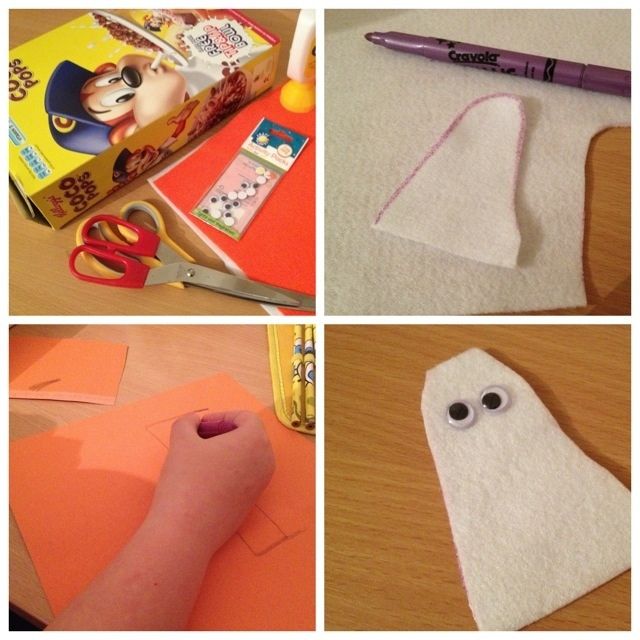 I got took charge of the cutting out of the finger puppets. We decided on four different characters, Dracula, Frankenstein, A Mad Scientist and a Ghost.
We glued on bits of card and used different colours to make each character more identifiable. This is where it got tricky, the glue I had said it was useful for all materials. Except it wasn't much good at gluing felt together. I think if we had more time then I'd have sewn the front and back of the finger puppets together.
<p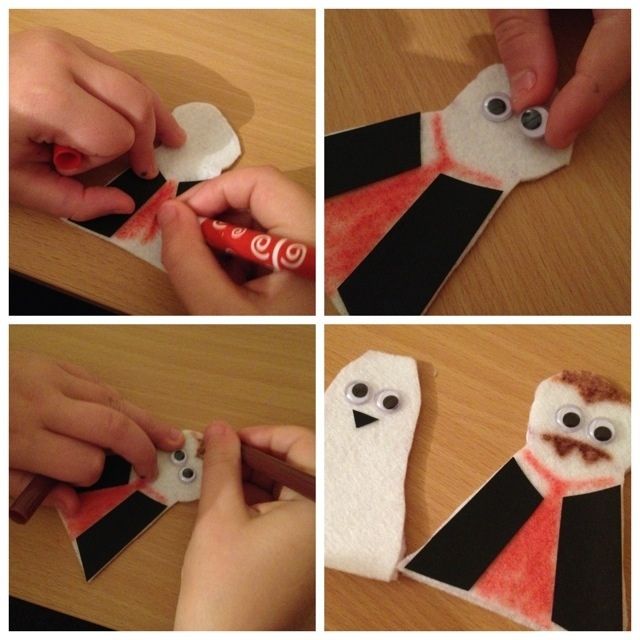 We taped black card around the cereal box to make it look more theatre like and made a curtain which could be raised and lowered through the top slit. We then placed the picture drawn by my Brother in Law onto the inside of the box to create our set design.
Due to the glue not quite holding on the puppets, we used pencils to animate them instead of fingers. We then put on an impromptu mini performance for his parents and my wife. We hadn't really thought of a script so it was punctuated with lots of giggles and falling finger puppets.
We had lots of fun, it only took about an hour and was definitely doable if on a budget.