To Co sleep or not to sleep.
The question I'm asked most, recently aside from Who's the mum? is So is he sleeping?
This question always bemuses and frustrates me in equal measure. I always wonder if the people asking think my son is one of the worlds youngest insomniacs. What kind of answer do they expect? Of course he sleeps. He'd wouldn't be the smiling bright eyed Cuddly boy that he is if he didn't get forty winks every now and then.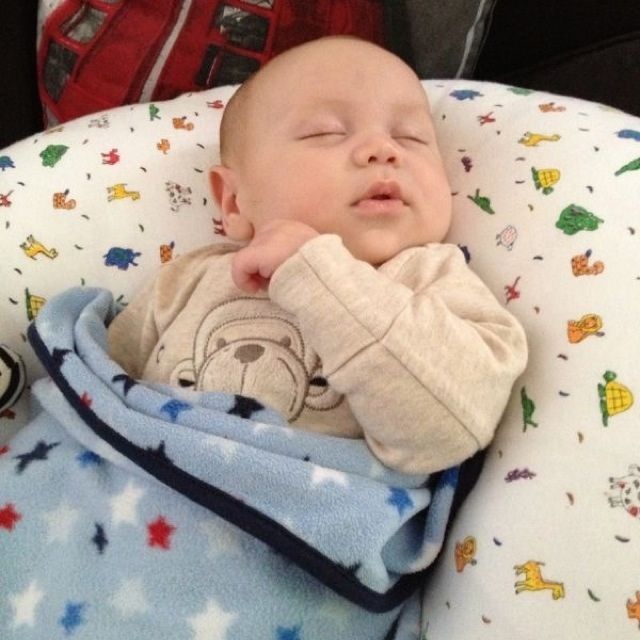 What they really want to know is if we are getting any sleep. That's what the real topic in question is. Now I'm not saying that's everyone's reason for asking. But I've come to learn that most *not all* people will bend the truth somewhat when it comes to how much their baby sleeps at night.
I have no clue why it's become such a competitive subject. Most conversations go like this.
Mummy A – So does he sleep at night?
Us – Well he slept for four hours straight in his Moses a few weeks ago but….
Mummy A – *smiling* oh little Jimmy sleeps all night from the day he was born.
Now I don't get that. How long is a night for them as to my knowledge new born babies need feeds roughly every 2-4 hours and that's definitely not a whole nights sleep between feeds.
Why lie? Since when has how much sleep you get been a measure of how awesome you are. Based on that during my teens I must have been pretty awesome as I slept a lot!!
For the last few weeks, just to get some sleep we have been *GASP* co sleeping with baby Monkey. Yes you heard me right. We've been shunning the Moses and cuddling up in our double bed. It's the only way C had managed more than 5 hours sleep in a night.
But the whole obsession with sleep people have has stopped me talking about this sleeping arrangement. When asked if he sleeps, I'm yet to say yes actually he does, when he sleeps in bed with us. When it gets to bed time my little boy lays down next to his mummy and we all go to sleep. No tears, no screaming and we all get cuddles. Co sleeping  with baby Monkey works for us.
You may wonder why I don't talk about this, yet I'm telling you all now. It's because I can't see the reactions of those who disagree with how we are raising our son. Yet in person I've been witness to people talking about families who co-sleep, the eye rolling, the talk of spoiling the child and worse talk of it being damaging.
What would be more damaging, is C being so tired each day after trying to get Monkey into his Moses every ten minutes.
We are planning on getting Monkey in to a Cot bed when he's big enough. But right now we are enjoying the closeness we get from snuggling up at bed time.