C and I have always been people who try to look on the bright side of life, but since we were blessed with M we've found ourselves sharing more and more of the happy moments we enjoy. Sometimes it can seem as though the world likes the darkness and doom, people consume it every day in their news feeds, on their bus rides or in their own homes. It can be hard to see the light for the dark at times, which is why we feel it's so important to cherish the good times and share happiness. You never know when you might touch someone else's life and encourage them to look for those moments which can cause your heart to flutter and paint a smile on your face.
We've decided to dedicate the 28th of each month in 2014 to sharing happiness, whether it is a picture, vlog or post. We would also love you to share your happiness, so feel free to link up any post related to happiness from the last 4 weeks. The linky will be live for a week and we encourage you to visit blogs that have linked up as there is no such thing as too much happiness.
This past week has been a big challenge for our little family, which is why we feel it more important than ever to share our happiness.
Our son was admitted to hospital last Tuesday for a suspected infection in his hip, he also had a very high temperature which was even more cause for concern. We were informed they needed to perform a procedure to extract fluid from the hip to check for infection, which he would need to be put under general anaesthetic for.
The next day Monkey was nil by mouth and as the day progressed he started to deteriorate. Our baby who is normally very active, could hardly pick up his own head, all he would do was lay on the bed watching tv.
At 15:30 we carried M to theatre. We gave him kisses and cuddles. I went in with him whilst he fell asleep. He was only away from us for an hour or so which seemed like forever. Our first happy moment came when we were informed there was no infection in his hip, the feeling of relief was a wonderful feeling. We gave him more kisses, lots of water and something to eat and then we went back into a long sleep.
When he woke up, our little boy came back. He started running around, laughing and joking. We took him down to the play room and he was in his element. It seemed like his voice was louder and brighter than ever. All he wanted to do was play and run. The happiness we felt wen we saw our gorgeous boy back to full health was unexpected but the best feeling we have ever felt.
We are not going to look back at our troubling week in a bad way, we have now put that behind us. We are going to focus on the joy we feel that our baby is home, and back to full health.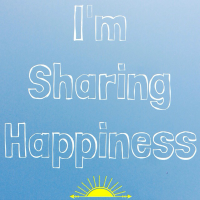 <div align="center"><a href="https://mytwomums.com" rel="nofollow" title="Sharing Happiness"><img src="http://i894.photobucket.com/albums/ac150/cybherSian/Sharinghappiness_zpsa0a96d7f.png" alt="My Two Mums Sharing Happiness" style="border:none;" /></a></div>
[inlinkz_linkup id=365697]